Reach Your Congregation Through Live Streaming that You Control
Staying connected to your church family has never been more critical. And it's never been more challenging. 
Over the last year, live streaming church services and activities has become necessary for most churches to stay connected. And while it might seem easy to safely and conveniently connect your congregation through Facebook and YouTube, the reality is that it's more complicated than you thought it would be.
Church Live Streaming Challenges We Solve
Here are a few of the problems churches are facing with live streaming:
Not sure what equipment to buy
Don't have a "tech" person to advise them
Purchased gear that's not working
Streaming through a smartphone isn't going well
With Facebook and YouTube
Copyright issues with music
Poor streaming quality – delays and pauses
Tighter controls over what can be said on the platforms
Getting live streams and video uploads rejected on YouTube and Facebook for violating their community standards
You don't have any control over the ads they show
They own the content you post, not you
No customer support
With Other Streaming Platforms
Getting unexpected invoices for data overages
Not easy for church members to watch
The streaming quality isn't good – it's choppy and there are interruptions
Their support isn't great and isn't available when you need them most on Sunday mornings
They won't help with gear questions
WSN Live Makes Connecting with Your Congregation Easier
We've been helping schools and churches live stream professional-quality broadcasts since 2010. We introduced the only turnkey solution for churches, which means when you work with us, you get everything you need for consistent, professional, and seamless live streams that are easy for your members to find and watch.
The WSN Live platform is exceptionally flexible, so you can stream whatever you want:
You can stream to unlimited locations, so it's easy for your members to watch wherever they are and on whichever device or network they choose.
Whether you're streaming for the first time or you have a tech director on staff, we support you from A to Z.
We get you set up with the right gear

We get you prepped and ready for your broadcast
When you go live, we're right there with you (virtually, or course)
Get everything you need after the broadcast
"The customer service has been excellent. They took care of everything from start to finish. The end-users constantly compliment on how well our live stream looks. And the thing that I liked the most is it's reliable. On Sunday morning with everything else going on, the live stream is the last thing I have to worry about."
Everything You Need For Live Streaming Your Church Services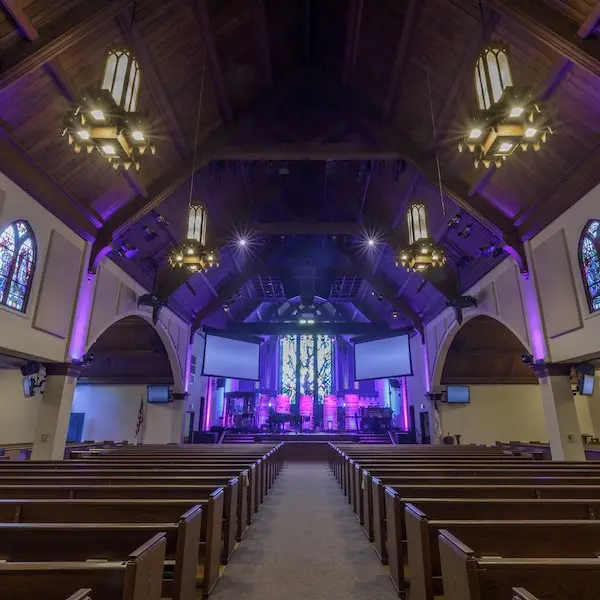 Control—you don't have to worry about Facebook or YouTube cutting you off
A dedicated website for streaming and archiving all your broadcasts
Color-coded gear programmed right out of the box
Easy to use streaming software
Redundant networks, so streams don't get interrupted or delayed
Unlimited streaming and archiving
Anytime analytical reports—you'll know how engaged your congregation is
Go live without having to schedule it ahead of time
Flat rate billing so you don't get any unexpected charges
Did we mention? You get unlimited support and training for gear and broadcasting, even on Sunday mornings
"May of last year, we were having difficulties with our internet and with the providers trying to deliver a live worship service. We were having services drop. We found WSN from a church here in Memphis, they had referred them highly. We thank God for the fast, reliable turnaround service of WSN. They made sure that there was not a Sunday that we didn't get online and have the reliable service that we needed to connect with our members."
Are you ready for live streaming to be easier? Let's talk.
Let's talk about what you need to produce live stream experiences everyone will love.
We'll review options with you and help you decide what works best for you. You can also try us out with 30 days of free streaming.
Go live whenever you want. We help you get up and running with our training and support to confidently connect with your audience wherever they are.
Still thinking about it? Grab our free guide to choosing the right live streaming partner for your church.
We cover the details you need to know so you make the right decision. Download it for free.